2021 CONFERENCE SPONSORS
Kramp - Principle Sponsors
Kramp was founded in 1951, and we're proud to have offered 70 years of support to the agricultural industry. The industry is constantly evolving, and we remain committed to supporting you and your customers on that journey. At Kramp we not only offer you breadth of range, but we offer knowledge and expertise, as well as in-store solutions to help you trade more easily.
Kramp is your essential business partner, offering your dealership:
Our Products – Kramp can offer great availability and next day delivery on over 500,000 products for your customers, with 100s of brands to suit their needs.
Kramp Online Service – We'll offer you a webshop branded with your logo, enabling you to offer an additional 500,000 parts and accessories to your customers.
'Powered By Kramp' retail concept – partner with Kramp to optimise your retail space for trade. Kramp will support you every step of the way with the right stock and equipment, plus you'll have access to our retail and marketing specialists to help your business grow.
Kramp Academy – We offer in-depth parts and commercial training to improve your customer service.
Kramp connections – Kramp help you to make your ordering process easier by offering smart integrations between your ordering system and ours.
We have the expertise to support you in creating sustainable growth with your customers. With Kramp it's that easy.
Lexi Gilders – UK and Ireland marketing manager says:
"Kramp are incredibly proud to be sponsoring Service Dealer once more at their conference and awards! The Service Dealer conference has always been invaluable in providing the most up to date insights for businesses, and this year promises to be the best yet, with the theme of 'Smart Working' being more relevant than ever. We can't wait to be a part of it and look forward to seeing everybody."
Des Boyd Sales Director Kramp UK and Ireland says:
"We have such a fantastic dealer network and we're thrilled to be able to support them and celebrate their hard work and achievements. These awards are always a brilliant occasion and we're delighted to be sponsoring the event."
Ibcos & Catalyst- Platinum Sponsor
Ibcos
Just like you, many agricultural, groundcare, and construction dealers struggle with keeping their operation lean and organised. That's why we built software that pulls all your dealership activities in one place, allowing you to bring clarity and control to your entire businesses.
We've been doing this for over 40 years, gaining the support of manufacturers and distributors across the UK and Ireland. As a result, Ibcos Gold has earned its reputation as the number one recommended dealership management software.
We're delighted to support this conference, where you and your peers can share best practices and grow together.
Catalyst
A robust and reliable dealer management software is key to a successful dealership, and with our DMS, Platinum, you will be able to streamline all areas of your dealership, save staff time, and improve processes to help your business grow. Platinum has been implemented by dealerships all across the UK and Ireland for over 30 years and is the proven solution for robust and reliable management for all aspects of running a Horticultural, Groundscare or Agricultural dealership.
We recognise that no good software system is complete without the support service to back it up, and we understand how much businesses using our system depend on us. Our award-winning support service ensures dealers get the very best from our software and are never left in the dark should they require our assistance.
At Catalyst, our customer's success is our priority. We aim to provide powerful systems, backed up by dependable and robust support of the highest standard. We want businesses to thrive with the help of Catalyst, which is why we are pleased to once again be sponsoring this event.
James Buchanan, Sales Director at both Ibcos and Catalyst says:
"We're incredibly excited to announce that we will be joint-Platinum sponsors at this years' Service Dealer Conference & Awards. We thoroughly enjoy sponsoring this event as it's a great opportunity to meet with industry experts and share best practices."
Kubota - Gold Sponsor
Kubota UK is a market leading supplier of high performance machinery solutions. A world leader in the production of engines for Original Equipment Manufacturers, it also supplies a comprehensive product range for the groundcare, agricultural, amenity and construction equipment industries, all supported by outstanding levels of aftersales services from a nationwide network of independent specialist dealers.
Based in Thame (Oxfordshire), Kubota UK is a subsidiary of the Kubota Corporation, a global business. Kubota Corporation's mission is to support the future of the earth and humanity by contributing products that help the abundant and stable production of food, help supply and restore reliable water, and help create a comfortable living environment through its superior products, technologies and services.
Rob Edwards, Marketing Manager at Kubota UK says:
"Kubota are delighted to again be sponsoring an award at the Service Dealer Awards. We are committed to supporting young talent and look forward to presenting this award to the winner. The awards give the industry a chance to celebrate together and to award dealer excellence. Good luck to all the nominees."
Husqvarna - Gold Sponsor
The Husqvarna Group was established in Sweden in 1689, and develops innovative and sustainable solutions for forest, park and garden care.
A global leading producer of outdoor power products and robotics, we are celebrating our 26th anniversary of the market-leading Husqvarna Automower®. Our product range covers petrol, battery and robotics for both domestic and professional users available exclusively through our authorised UK dealer network.
Stephen Irvine, Husqvarna UK Dealer Sales Manager says:
"Husqvarna UK are very pleased to be sponsoring the Awards. The conference and awards are an investment into our industry and we are delighted to be part of this event. Husqvarna offers a broad range of petrol, battery and robotic products for both domestic and professional users."
Hayter - Toro - Gold Sponsor
The names Hayter® and Toro® are synonymous within the professional groundskeeping industry in the UK and across the globe, known as providers of the finest outdoor equipment.
Founded in 1914, The Toro Company has a reputation for innovation, offering solutions for turf and landscape maintenance, snow management, rental and construction equipment, and irrigation solutions. Through a strong network of distributors, dealers, retailers and rental stores in more than 125 countries, Toro helps customers care for golf courses, sports fields, public green spaces, commercial and residential properties, construction sites and agricultural operations.
Acquired by The Toro Company in 2005, UK manufacturer Hayter was first established in 1946 by Douglas Hayter and has been a household name for 75 years. The flagship mower – the Harrier® – has been a staple in Hayter's line-up for over 50 years and has won a number of accolades, including the Product of the Decade title in 1998 after a nationwide dealership vote. Hayter is proud to be part of the Made in Britain campaign and to have continuously held the Royal Warrant for 60 consecutive years, for supply of horticultural equipment to Her Majesty the Queen since 1960.
For more information please visit www.toro.com/en-gb and www.hayter.co.uk
Craig Hoare – Sales and Marketing Manager at Toro U.K says:
"We are delighted to be sponsoring the Service Dealer Awards in 2021. As a key part of our success, we at Toro U.K. Limited have been trying to bring the business closer to our network of dealers. By being part of the Service Dealer conference and awards we want to ensure our dealer's hard work is being recognised and supported as we progress into the future in an ever-changing marketplace."
AGCO - Gold Sponsors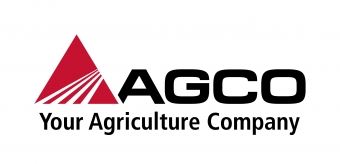 This event is a unique opportunity to network and provides valued support and much needed information to the agricultural dealer network, covering topics which are very relevant to our industry; from employment right through to profitability which all leads to long term sustainability! This coupled with the awards ceremony is the perfect backdrop for recognition for our dealer network in UK & Eire who strive to fully satisfy the needs of the industry and customer base, and as AGCO, this very much supports our ethos throughout our aftersales business. We are therefore delighted to be given the opportunity to support and sponsor the Service Dealer Conference & Awards 2021.
At AGCO Parts & Service, we are committed to supporting end users through our extensive franchised and independent dealers in the UK. And, are delighted to be supporting this very worthwhile Service Dealer Conference and Awards ceremony.
BAGMA - Networking Sponsor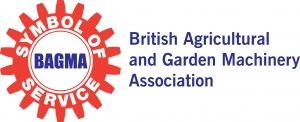 The British Agricultural and Garden Machinery Association (BAGMA) www.bagma.com supports thousands of independent agricultural, garden and groundcare machinery dealers across the UK providing support and services to the land-based industry sector.
BAGMA provides members with big business benefits including; specialist insurance, preferential rates on card processing, free legal and HR advice, specialist training, and much more. By becoming a BAGMA member companies can help to better represent the land-based industry sector.
BAGMA's heritage goes back to its 1917 inception as the National Association of Agricultural Engineers and Implement Dealers, becoming BAGMA in 1972. We represent the interests of our members and industry by campaigning to improve the trading conditions for dealers within the UK, by working together with other industry partners and various government departments especially in relation to training and education, and by lobbying to improve business conditions in the UK.
Keith Christian, Director of BAGMA says:
"BAGMA is very excited to continue sponsoring the Service Dealer Conference and Awards. They are both important events and a great way for the industry to get together, learn something, and to celebrate success."
PSD Groundscare - Networking Sponsor

PSD Groundscare are the UK importer for specialist grounds care machinery from AS Motor, Eliet, Koppl & TS Industries. We have a passion to provide innovative solutions to customers' problems; providing sturdy, highly dependable machinery, designed for enhanced performance to suit even the most demanding of conditions. Our extensive range of equipment delivers sustainability through years of heavy use, reducing downtime and minimising maintenance costs, and is available and supported through our national network of specialist dealers.
Stuart Mercer, Sales Director of PSD Groundscare says:
"PSD Groundscare in association with AS Motor are delighted to support the UK Groundscare market at the Service Dealer Conference and Awards 2021, which has become such an important date in our industry's calendar and we're very much looking forward to the event."