2019 CONFERENCE SPONSORS
The following organisations provided sponsorship for the 2019 Service Dealer Conference and Awards. We were pleased to welcome them to be part of the event and would like to thank them for their support and input.
PRINCIPLE SPONSOR
Kramp
Kramp was founded in 1951 and like the industry, over time whilst it has developed and changed, so have we. Some things never change, like our commitment to you as a professional. We work hard to keep you and your customer going and to make each process as easy as possible.
Kramp is your essential business partner, offering your dealership:
Kramp Online Service – a dealer branded webshop giving your business extra revenue and offering you and your customers access to over 500,000 parts and accessories.
The Powered by Kramp retail concept - improving your retail sales with a Powered by Kramp showroom and marketing support
In-depth parts and commercial training to improve your customer service.
Software connections creating an incredibly easy ordering process.
Over 500,000 products with a brand to suit all of your customers' needs.
We have the expertise and support to help you create sustainable growth with your customers. With Kramp it's that easy.
Adele Gould – UK and Ireland marketing manager says, "We are proud to be back sponsoring and supporting the Service Dealer once more at their conference and awards. Every year the Service Dealer conference aims to strengthen and equip dealers with essential up-to-date insight, to build sustainable businesses, and this year is no exception with their theme about profitability within the business. This conference is essential for dealers wanting to stay relevant."
GOLD SPONSORS
Husqvarna
The Husqvarna Group develops innovative and sustainable solutions for forest, park and garden care, and is a global leading producer of outdoor power products. Established in Sweden in 1689, we are celebrating 330 years of business.
Our product range covers petrol, battery and robotics for both domestic and professional users available exclusively through our authorised UK dealer network.
Ken Brewster, Husqvarna UK Sales & Marketing Director says: "Husqvarna UK are very pleased to be supporting the Service Dealer Conference. This year we'll be sponsoring the Garden Machinery Dealer of the Year award again, a channel which is of key strategic importance for Husqvarna and for our industry."
Etesia/Pellenc
Etesia has been part of the UK professional grounds machinery landscape for almost 30 years. Throughout that time, we have become renowned as an innovator. Today, Etesia boasts one of the best networks of green space maintenance equipment and have become a key supplier to local authorities and landscaper contractors in five continents. Etesia UK is also the exclusive distributor in the UK and Ireland for the range of Pellenc battery-powered professional tools.
Les Malin, Managing Director of Etesia UK says:
"Etesia UK is delighted to once again be supporting the Service Dealer conference and awards, and in particular, the professional turfcare dealer of the year award. Based on the success of the 2018 event, we could not not be a part of it. The conference is essential for dealers to understand, adapt and remain relevant to their customers, while the evening awards brings together the best of the industry."
Honda
Honda is a leading global manufacturer of Power Products, with sales of more than 100 million units worldwide since it introduced its first, a general-purpose engine for agricultural equipment, in 1953. Last year marked forty years since the launch of Honda's first lawn mower, the HR21, which went on to enjoy global sales of 330,000 in its first seven years on the market. Further innovation was to follow when the brand launched its first ATV, the ATC90, in 1970.
Today, Honda continues to relentlessly innovate, remaining firmly established as the world's largest manufacturer of built-for-purpose ATVs and utility vehicles with one of the most comprehensive and diverse ranges on the market. No matter what it's needed for, a Honda ATV has the technology and performance required to get the job done. With exceptional build quality and a professional dealer network to rely on, a Honda ATV is sure to last for many years.
For further information please visit www.honda.co.uk/atv
Kubota
Kubota UK is a market leading provider of high performance machinery solutions with a diverse product range for the agricultural, groundcare and construction equipment industries and is also a world leader in the production of engines for Original Equipment Manufacturers all supported by outstanding levels of aftersales services from a nationwide network of independent specialist dealers.
Based in Thame (Oxfordshire), Kubota UK is a subsidiary of the Kubota Corporation, a global business. Kubota Corporation's mission is to support the future of the earth and humanity by contributing products that help the abundant and stable production of food, help supply and restore reliable water, and help create a comfortable living environment through its superior products, technologies and services.
Catalyst Compuyer Systems
For over 30 Years Catalyst Computer Systems have been supplying Dealer Management Software to dealerships across the UK and Ireland. Catalyst was founded in 1989, and since this time the software has continuously developed to be one of the most forward-thinking, comprehensive systems on the market.
Modular and scalable, Catalyst DMS is the proven solution for robust & reliable management for all aspects of running a Horticultural, Groundscare or Agricultural dealership. From small start-up operations, right through to multi-site franchises Catalyst DMS offers a complete, integrated system for any size dealership.
Each software module has been uniquely designed to help streamline business operations, saving staff time and money. Modules cover everything from Machinery Sales and Workshop Management, right through to Accounts, Payroll, E-commerce and Customer Communication Tools. 2019 has also seen the release of version 2 of our mobile web application, now packed with even more features to help our customers take their Catalyst system with them wherever they go.
We recognise that no good software system is complete without the support service to back it up, and we understand how much businesses using our system depend on us. Our award-winning support service ensures dealers get the very best from our software and are never left in the dark should they require our assistance.
At Catalyst, our customer's success is our priority. We aim to provide powerful systems, backed up by dependable and robust support of the highest standard. We want businesses to thrive with the help of Catalyst.
Ibcos
Just like you, many agricultural, groundcare, and construction dealers struggle with keeping their operation lean and organised. That's why we built software that puts all your dealership activities in one place, allowing you to bring clarity and control to your entire business.
We've been doing this for almost 40 years, gaining the support of manufacturers and distributors across the UK. As a result, Ibcos Gold has earned its reputation as the number one recommended dealership management software.
We're delighted to support this conference, where you and your peers can share best practices and grow together.
NETWORKING SPONSORS
Bagma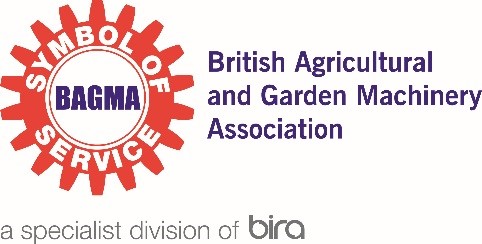 The British Agricultural and Garden Machinery Association (BAGMA) www.bagma.com supports thousands of independent agricultural, garden and groundcare machinery dealers across the UK providing support and services to the land-based Industry Sector industry.
BAGMA provides members with big business benefits including; specialist insurance, preferential rates on card processing, free legal and HR advice, specialist training and much more. By becoming a BAGMA member companies can help to better represent the Land-Based Industry sector.
BAGMA's heritage goes back to its 1917 inception as the National Association of Agricultural Engineers and Implement Dealers, becoming BAGMA in 1972. We represent the interests of our members and industry by campaigning to improve the trading conditions for dealers within the UK, by working together with other industry partners and various government departments especially in relation to training and education and by lobbying to improve business conditions in the UK.
uni-power
uni-power was established in 1986; we are a Specialist Engine, Transmission & Parts Distributor to the Industrial Trade & Original Equipment Manufacturer sector. We have an extensive company website with protected trade account login, parts catalogues, livestock availability & shopping cart. Via our dedicated Service Division, we offer full Service & Warranty support, including 3rd Party Warranty for Direct OEM Machinery Dealers. We supply only Guaranteed Original Products.
Phil Brown – Managing Director says: "We have a long-standing relationship with Service Dealer & are very proud to be associated with the 2019 Conference; we look forward to meeting existing & future customers on the day."
Hitachi Capital Business Finance, a division of Hitachi Capital (UK) PLC, provides business asset finance to SMEs and bigger corporations across the UK to help them meet their goals and grow.
With an asset portfolio of more than £1.3bn, the business is active across multiple sectors such as transport, agriculture, construction, manufacturing, materials handling and financial services providers.
Business finance products including hire purchase, finance lease solutions, stocking and block discounting are provided through brokers, vendor organisations, manufacturers and direct to the business community.
"We are delighted to be supporting the 2019 Service Dealer Conference and Awards. We look forward to working with this dynamic network of businesses to help fund new and used stock utilising Hitachi Capital's flexible financing terms."
Gavin Wraith-Carter – Managing Director