2019 Conference Presentations
Breakout Session
Bob Clements International – Turning Your Service Department into a Cash Producing Machine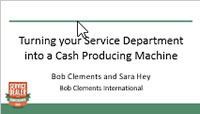 Bob Clements Keynote
Structuring Your Dealership to Maximise Your Profits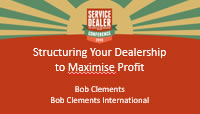 Bob Clements - Bob Clements Inc (USA)
Bob the President of Bob Clements International Inc , the Missouri-based dealer Development is a sought after speaker who loves to challenge and motivate owners, managers and salespeople to reach new levels of success.
Bob is such an engaging speaker, who clearly inspires dealers in attendance at all of his talks.
Bobs says of his business's philosophy, "Our success is found in the success of others. When we have the opportunity to work with dealers who, after years of struggle, has been able to turn their dealership around" we know that we are doing work that matters.
He also works with dealers that are thriving but, also knows they can reach new levels of success.
Sara Hey - Bob Clements Inc (USA)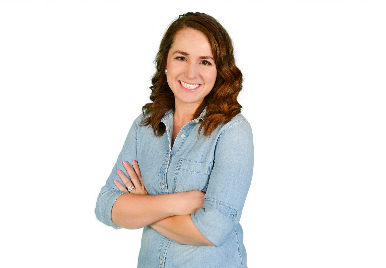 Energetic, personable and competitive – these are just a few of the adjectives that describe Sara Hey, Vice President of Operations and Development at Bob Clements Inc (BCI).
In 2011, Sara joined the BCI team to help build social media and marketing efforts. Soon after, she began to taking on the management of special events such as GIE +EXPO and the BCI Manager Boot Camp.
Today, Sara also assists with the daily operations and product development at BCI. Working with companies in the OPE, AG and Power Sports industries, she oversees the development of customized training programs for their dealers. And, in keeping with the mission of BCI, she consistently works to create new training materials and programs that can be delivered to dealers in affordable and accessible ways.
Sara is an engaging and commanding speaker and will share proven ways to help you gain and retain exceptional employees. She has a passion for helping dealers find and hire great employees, which reduces turnover and can save a dealership thousands of dollars.
UK vs USA
Pete Harding of PFW Associates and Sara Hey of Bob Clements Inc on Recruitment Issues and Best Practise for Hiring
Pete Harding, PFW Associates
Pete recently founded PFW Associates which is a consultancy business focusing on his passion and experience in Aftersales people and process, cash flow and profitability having witnessed a need for this in the European dealer and distributor network.
Having spent 28 years working within Agricultural and Automotive environments as a Service Technician, Service Manager, in both a dealership environment and most recently a manufacture role. The previous 12 years were spent working for AGCO in the UK and latterly building a team in European Aftersales development roles.
He uses his experience as a technician and service manager to help develop Aftersales people and process's using logical financial analysis. He combines this with process audits to develop a structured measurable plan of action to increase margins, profitability, cashflow and ultimately customer service. PFW Associates focuses on initially understanding the current aftersales financial performance using personally developed tools and benchmarking.